With all the hype that every money-making online influencers are getting, you might be thinking of what it will take for you to level up, be recognized and make an impact in the society.
Wherever you are, whether you are working in a company, working at home, selling something or still studying, you'd have tough questions that require an answer.
– Why some people love what they do and I don't?
– I want to make more money but I am stuck in this job.
– I need help with my career but no one can help me.
– I am afraid to take a leap and get out of my comfort zone.
– I just don't know where I am good at. Is there anything good for me?
With the help of my friends, Anya and Moxx, as co-speakers, we organized a not-so-ordinary event last July 13, 2019 – REAL TALK: on Employment, Empowerment and Entrepreneurship
We talked about the common fears and questions of a working professional in an empowering environment.
This one-of-a-kind straight-forward talk reached out to:
– Working professionals who want to bring a lasting impact and influence to the company by advocating personal growth.
– Working professionals who want to use their passion/talents to influence others and eventually build their passion business.
– Anyone who desired to build his/her own business and help the community one way or another.
– Anyone who wants to align his/her purpose with something meaningful.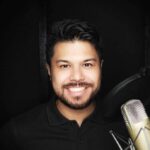 Professional Host | Voice Artist | Event Consultant | Motivational Speaker
Moxx holds his own brand of hosting workshop – Your Inner Voice, which is already in Batch 6.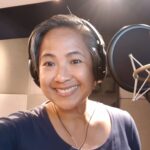 Experienced voice-over artist for AVPs, Radio & TV commercials, IVRS and Jingles.