Become a Motivational Speaker
You Should Have Been Telling Your Unique Story
Discover how you can use your personal stories to inspire others and get invited to speak at conferences (PLUS, get paid by being a sought-after resource speaker)
My friend,
Ever thought of speaking in front of a thousand people for at least 30-minutes? That's cool, right?
But, have you ever wondered how famous speakers like Anthony Pangilinan, Francis Kong, Chinkee Tan, Jayson Lo, Jonathan Yabut and sought-after speakers become who they are today?
When you hear them speak, parang ang dali-dali lang ng ginagawa nila.
You laugh at their jokes. You remember the stories they share. Definitely, you can relate with what they share on stage.
And, you go home pumped with inspiration. Fully loaded ka with valuable insights about life. If you ever had the chance, magpapa-picture ka with them and you'll post it on Facebook!
Isn't that amazing?
One thing for sure, you had those goosebumps moments!
Napakilig or napaiyak ka nila at some point.
You wondered what they did to make you feel that way. You ask yourself what is the secret of motivational speakers.
Your Personal Story is the Not-So-Secret and Powerful Ingredient in Motivational Speaking
Think about it.
You responded to them because they said something which you can relate to. Perhaps, they talked about family issues, career problems, relationships or even scenes from the latest movie you watched.
I am sure with this – the last motivational speaker you listened to shared his personal story.
Hello! My name is Malvin Dinlasan.
Being a motivational speaker since 2013, I engage with the audience with an impact. You know, the seriously-listening audience demand a proof (in their head) that what you are telling them is true.
So, before I speak, I always show this photo…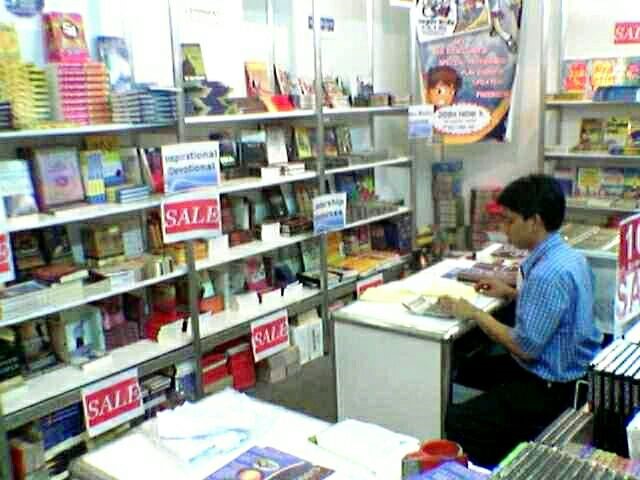 This was me, 12 years ago, as a young book salesman trying to meet ends by being faithful to my job. Then, I'll tell my personal experiences and what I did to get the lifestyle I've always wanted.
Now, looking back. You definitely have that unforgettable experiences, whether good or bad, that will have an impact to someone else's life. There's no greater reward of inspiring people with your story than having someone walk out the room feeling he is a better version of himself!
Imagine this – you have the opportunity to influence other people's thoughts and actions… and becoming a motivational speaker means you get paid when you speak!
I was invited by companies like Max's Group, Jollibee, USANA Health Sciences, to talk about leadership, career excellence and management skills. Prestigious universities like De La Salle University, Polytechnic University of the Philippines, University of Perpetual Help DALTA Systems had me as a resource speaker.
Let me share with you what people say about me as a speaker: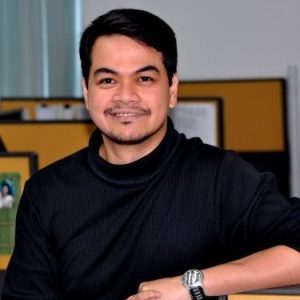 Top-ranked Corporate Trainer
"Malvin is an epitome of someone with a growth mindset."
"Sir Malvin got my attention last Money Summit event dahil I felt the fun and emotion while he speaks. He is one of the speakers na nagustuhan ko dahil tugma yung topic niya sa situation ko that time and also, the way he speaks in front is very clear na makikinig ka talaga on every detail"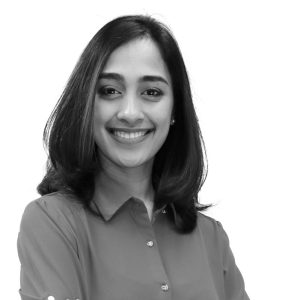 Corporate Partnerships Manager
"Malvin is a very effective speaker and is able to connect with his audience with his real-life experiences. He has a way of making it a personal conversation, which makes it more impactful and relevant — I love listening to his talks!"
Senior Financial Consultant
"Malvin is a very intentional speaker. He speaks from the heart."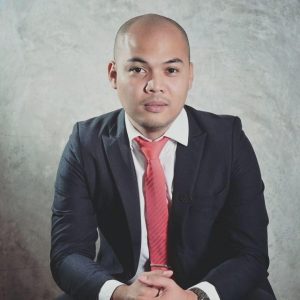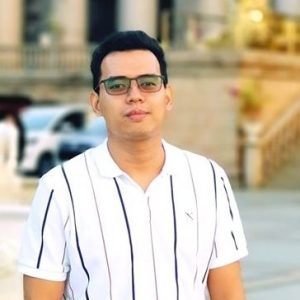 Business Development Consultant
"Coach Malvin is a dynamic speaker. In motivational speaking, he is one of the best I know when it comes to that. Inspiring and impactful. I highly recommend following him and attending with his speaking engagements and workshops."
"Malvin doesn't just share amazing stories and resolutions that encourages people to "go for it". He has a certain level of empathy and is not afraid of giving out tough love to his audience."
Look, they already finished the course…and they are speaking up!
You've Always Wanted to Inspire Other People But You Don't Know Where To Start
So, this is it!
You are reading this because you want to become a motivational speaker! But… you don't how.
And besides, there are issues that "you think" will cripple you to share your personal story to inspire others.
I know you can relate to any of these…
"I'm not a confident speaker."
"I don't think someone will be interested with my story."
"I am not a millionaire. Will people listen to me?"
"I really wanted to become a motivational speaker but I don't know where to start."
"I have a troubled past but I still want to inspire other people."
Perhaps, you have come across some videos of international speakers like Simon Sinek, Angela Duckworth, Nick Vujicic, Robin Sharma, Tony Robbins and hundreds of TED Talks speakers on YouTube.
Sa tingin mo ba hindi nila naramdaman 'yang nararamdaman mo ngayon?
I doubt it!
Every motivational speaker had "butterflies in his stomach" the first time he speaks because of these what if's…
"What if no one listens and they talk to their seatmates?"
"What if they ask questions I can't answer?"
"What if I they don't agree with what I am saying?"
"What if I fall off the stage?"
"What if someone yell at me and tells me he is bored to death?"
and the list goes on!
But, in spite of these challenges, you still want to become a motivational speaker!
Let Me Coach You To Become a Motivational Speaker in just 6- weeks!
This is not the usual public speaking or presentation skills workshops which are available everywhere.
I will teach you how to use your personal stories and coach you to develop your confidence to inspire others and send the audience away with "WOW!".
You know, there are tons of workshops about those skills but you will not encounter anything like this.
Why?
Because, teaching others to become a motivational speaker means I am raising my own competitor!
And, the best of it? I am not threatened!
I'd love to discover talented motivational speakers and give them the stage!
I have spoken to at least 15,000 people since 2013 and I'll tell you why motivational speaking is a promising career for you…
You'll learn how motivational speakers, like me, make stories interesting, connect with the crowd and end with a bang!
This is your stepping stone…
Here's what to expect in this program:
BECOME A MOTIVATIONAL SPEAKER
Introduction to Motivational Speaking
Why motivational speaking is for you
Using your personal stories to inspire other people
Elements of an Engaging Talk
How to outline what the audience would like to hear
Creative Presentation and High-impact Delivery
How to speak from the heart using creative slides and engaging delivery
Developing your Personal Brand as a Motivational Speaker
Unveiling the "Top Secrets" in building your personal brand 
Launching Your Career as a Motivational Speaker
How to make your audience remember you…and connect with you!
Now is the Best Time to Become a Motivational Speaker!
You might be thinking, "Ang dami ng motivational speakers ngayon, why do I have to become one?"
Because there are a lot of people who are waiting to hear your unique story!
There are more than 100 million people in the Philippines, how sure you are no one would love to listen to you? And…I know there are still a lot of fellow Filipinos who are lost in direction and demotivated somehow.
What if you are the only key to spark their motivation at work, in family and life endeavors? At the same time, earn as much as P10,000 per speaking engagement.
Believe me.
People will thank you for motivating them.
Today is your chance to become one of the sought-after speakers!
All the best to you!
Coach Malvin

P.S.
If you are not fully convinced that motivational speaking can be your thing, stop here and don't scroll down.
P.P.S.
So you think you have the courage to face the process of becoming a motivational speaker? Here's more about BECOME A MOTIVATIONAL SPEAKER Course.
Sign Up Today and Get These Bonuses!
BONUS #1
Growth Chase Book (Values Php 1,000 includes shipping fee around the Philippines)
Receive this highly motivational book by the Perfect Start Coach – Malvin Dinlasan, with personal note from the author!
BONUS #2
Downloadable (PDF) Hand-outs (Value of P10,000)
You shouldn't miss the details of each session. These worksheets will be your learning guide and after-session go-to thing.
BONUS # 3
"Developing a World-Class Attitude" Video Talk (Values Php 10,000)
This is one of Coach Malvin's signature talks for professionals. You'll learn how to craft your own signature talk by watching this video.
BONUS #4
"The Perfect Start Story" Video Talk (Values Php 10,000)
Be inspired to craft your story and leave an impact to your audience with this video talk.
BONUS #5
Become a member of the exclusive FB Group of Become a Motivational Speaker (Values Php 15,000)
This is an exclusive community for serious soon-to-be motivational speakers.  Being part of the community opens a lot of opportunities for you to speak to different audiences.
BONUS #6
Expert Interview with a Motivational Speaker (Values P15,000)
I will be interviewing a highly-paid motivational speaker who will give insights, tips and techniques in motivational speaking.
BONUS #7
Marketing Tips for Motivational Speakers (Values Php 7,000)
Your story won't matter unless people know your value. Receive a downloadable (PDF) marketing tips to boost your brand as a motivational speaker.
RECEIVE THESE BONUSES WORTH PHP 68,000! ABSOLUTELY FREE!
Signing up to this program gives you the access to these exclusive bonuses which will help you build your career as a motivational speaker.
One thing you should also know about me…
I am generous!
The learning investment for BECOME A MOTIVATIONAL SPEAKER Course is Php 37,000.
But, I am generous with you because I know how it feels to start from scratch, especially, with motivational speaking.
I am giving away a huge discount for the highly-inspired soon-to-be-motivational speakers!
–
This is an online [course] program.
You can learn wherever you are, once a week, without a hassle. Each session is maximum of 1 hour long. You just need a stable internet connection to be able to maximize the learning experience. All sessions are recorded; you will receive a dedicated link to the session every week.
MONEY BACK GUARANTEE
I understand this will require you an investment. If you think that this program won't help you in your journey to motivational speaking, I will return your paid investment after the first session. No questions asked.
One-on-One Session is also available.
#SpeakToMotivate