Personal Growth Coach | Author | Speaker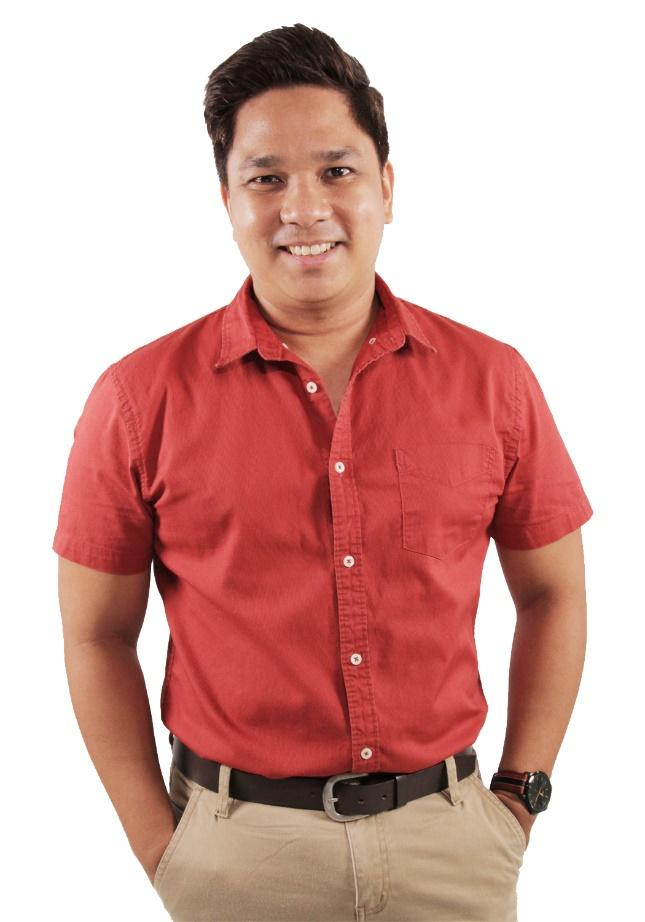 With a passion for inspiring people and organizations to pursue growth, Malvin Dinlasan's title as the "Perfect Start Coach" captures his purpose of motivating and influencing individuals to become great leaders.
His 19 years of experience in publishing, events, advertising, digital marketing, financial technology, and start-up companies have turned him into a marketing and corporate leadership expert.
His breakthrough into the world of public speaking happened in 2013 when he shared the stage with the top-ranked speaker, Mr. Boris Joaquin, at Max's Restaurant's Managers' Convention.
Since 2013, he has continued to share wisdom on leadership, marketing, personal branding, business development, and personal growth with institutions, companies, and non-government organizations.
His passion started to gain more traction in 2017. He was awarded the KAMASKOM Alumni Award for being one of the outstanding alumni of the College of Mass Communications at the University of Perpetual Help DALTA Systems.
From the stage into pages, Malvin released a self-published book titled, Growth Chase—a treasury of pocket wisdom for people passionate about self-growth. Well-received by professionals, the release of his book led him to become a plenary speaker at the Money & Millennials event in 2019.
True to his beliefs and teachings, Malvin continues to seek growth and improve his expertise as a professional corporate trainer. As an affiliate speaker, he has been working with reputable learning and development producers in the Philippines, such as AIB Training and Consultancy, Silverback Training and Events, and Vertical Parallel Asia. He is also an accredited speaker of the DTI-SMERA program and a certified Go Negosyo Coach of the Philippine Center for Entrepreneurship. Through these affiliations, he has inspired micro and small-scale entrepreneurs to pursue their dream businesses through digitalization and creative advertising.
In 2022, Malvin was elected as the President of the Philippine Advocates for Consultants and Trainers (PACT) for his expertise in people development and business consulting.
Currently, Malvin serves as a board member of Philippine Advocates for Consultants and Trainers ( PACT) and as the People and Culture Consultant for CleverCatch, a 360-degree marketing agency.
In addition to his already impressive portfolio, he is also the Director for Corporate Communications at TQ365 Innovations Management, Inc., a management consulting company that brought the internationally acclaimed Team Quotient: Building High-Performance Leadership Teams by Mr. Douglas Gerber of FocusOne Innovations Management, Ltd. to the Philippines.
Malvin is a certified DISC Personality Profiler, Profiles Personality Indicator Practitioner, and Coach of Team Quotient. His certifications enhance his capability to deliver valuable signature talks and dynamic workshops on "Developing Team Culture for Success," "Personal Leadership and Growth," and "High Impact Team Performance."
I started my career as a sales person in a publishing company. My job was to make sure I have enough copies of our bestselling books on the shelves.
I was dusting off books, arranging them and counting them. There are times that I have to bring piles of heavy books from one bookstore to another.
It wasn't a high-paying job, but it was definitely a good one to start my career.
With that humble beginning, I challenged myself to dream BIG.
While being employed, I never stop thinking about how I would become an entrepreneur and speaker. I attended numerous workshops. I created a blog. I met people over coffee. I read business magazines.
You know, to aspire to become one of the sought-after speakers is quite scary. But, that was my dream.
I was not an eloquent speaker at that time. I didn't have a story to tell yet. I was just an employee dreaming to become a successful entrepreneur and speaker someday.
Handling marketing problems taught me a lot of lessons about people, technology and business. Then, I found myself sharing those stories to my audience.
Today, I have already spoken to over 15,000 people.
What is my secret weapon?
I was coached.