It's not too late for you to live your vision.
When there's something that's holding you back,
like a huge rock tied to your foot, you can't go anywhere.
Do you feel that your past mistake is enough to ruin your future?
Are you experiencing the consequences of your wrong decisions?
You might have thought your career would end sooner.
Let me tell you this…
Everyone Deserves a Perfect Start!
Yes, you are entitled to a new beginning. You are a candidate for greater things. But, at some point, you felt like…
You've always wanted to learn the success secrets of top executives and apply them in your life.

You've been looking for a source of inspiration to fire up your career.

You've wanted a consistent personal growth but you don't know how to start.

You've wished someone is there to coach you.
Your Perfect Start Coach, Malvin

I started my career as a sales person in a publishing company. My job was to make sure I have enough copies of our bestselling books in the shelves.
I was dusting off books, arranging them and counting them. There were times that I have to bring piles of heavy books from one bookstore to another.
It wasn't a high-paying job, but it was definitely a good one to start my career.
With that humble beginning, I challenged myself to dream BIG.
While being employed, I never stop thinking about how I would become an entrepreneur and speaker. I attended numerous workshops. I created a blog. I met people over coffee. I read business magazines.
You know, to aspire to become one of the sought-after speakers is quite scary.
But, that was my dream.
I was not an eloquent speaker at that time. I didn't have a story to tell yet. I was just an employee dreaming to become a successful entrepreneur and speaker someday.
Today, I have already spoken to close to 2,500 people.
What is my secret weapon?
I was coached!
This is why I created PERFECT START COACH.
Fired up by the Perfect Start Coach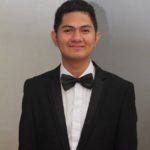 "He's a living testimony of a one-call away mentor. All you have to do is just ask and he will wholeheartedly respond. He will give you honest feedback and constructive criticisms without reservations regarding your situation.

His honesty is what makes him amazing because even though it does not sound good but one thing is for sure, it will definitely make you think again. He hides the wisdom behind his words."
Mark Joseph Laceste
"Malvin never fails to enlighten my clouded mind, his advice and motivational words strongly encouraging me to continue what I've started. 'Lagi niya ring iniisip kung ano ang mas nakakabuti sakin'.

He changed one of my perspectives in life especially on handling, valuing and prioritizing things that surrounds me. He's an expert and I'm indeed amazed on how he gives advice every time I consult him."
Meibelle Garcia
"I met Malvin in a coffee shop and from that day I'd never thought I'd be so inspired just by sitting there and listening to his stories. It's not a sugar coated one, it's a genuine a story of his life that makes me realize that if you really want to achieve something, the process may took a really long time. Every time after I talk to him, I felt that I don't have to be scared somewhat give me the confidence to believe in myself and start taking action."
Micah Bautista
With Perfect Start Coach…
You'll save time by having an easy access to just ONE platform for personal growth and inspiration.

You'll be laser-focused in learning, without distraction, unlike watching videos in YouTube or Facebook.

You'll have a coach to help you discover opportunities, map a plan for growth and celebrate your success!
Wait, how much is the fee for all of these?
Great question!
Perfect Start Coach is totally free. There is NO MEMBERSHIP FEE.
It'll only take you 5-minutes to create your account. Just click the button below.
Have fun and begin your journey to a perfect start!